Coir Pole is a plant support and a growing aid manufactured using 100% environment friendly coconut fibers. Coco poles are made out of specially treated coconut fiber sheets that is rolled on to poles for support of vines, shrubs and any other vegetable plants that need a support to give them protection while they are growing. Coco poles are widely used in plant nurseries and horticulture farms. As well, they are ideal for supporting plants such as creepers or ornamental plants that are growing inside your home as décor on patios or in the garden. They are used a lot in vineyards as well for support for grape plants while they grow. The coir sheet around pole is made of natural and 100% biodegradable coconut fibers, absorbs nutrients and moisture for slow release for plants. Coco poles being porous, helps the plant to develop many tiny roots throughout its surface. Helps to grow healthy plants. Our Coco Poles are highly appreciated & demanded in the markets due to its striking attributes like high strength, high water retention capacity and high longevity.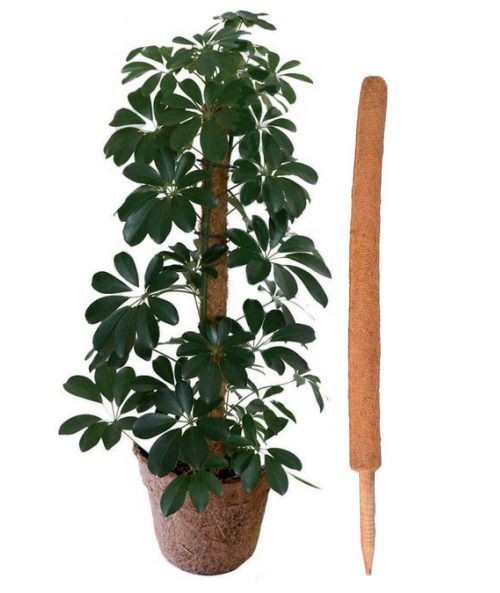 Coco Poles are wooden pegs covered in coir fibre which can be placed in plant pots and on ground for creepers to cling to. Being 100% natural, bio-degradable and being able to retain moisture, they are the ideal supporting indoor & outdoor creepers and plants that send out aerial roots, such as Philodendrons, Syngoniums and Monsteras. The range of Coco Poles is eco-friendly and can retain water and air porous very efficiently.
Coco poles are also called as Grow Pole, Plant pole, Plant climber stick. Coco poles are made by wrapping coir twin, coir fibre sheets around PVC pipes and Wood sticks. It's ideal for creepers like ornamental plants & even vegetables. Popularly it is one of the best organic growing media. Coco poles are strong, water retaining and durable as well as blend in with the plant so the plant is more aesthetically pleasing to look at and well supported.

Coco pole is a sporting pole for potted plant creepers to grow in-door as well as out-door gardens. The high moisture retention capacity of the stick enables the rots of the plant to grip natural organic mattress of coir fiber. Coconut fibre specially treated and rolled in poles to last longer to have water holding capacity for smooth growing of plants. Available in wooden sticks or PVC pipes.
Our Coir Poles is available in different types, the one with natural coir wound on the pole or thinner coir yarn wrapped to hold tightly and the other - coco pole as coir yarn-latex sprayed on the pole with coir twine tightly wound round the pole. These plant support poles are natural and made from a renewable resource giving it green credentials. The coir fibre lasts longer than real moss and of course it well never die.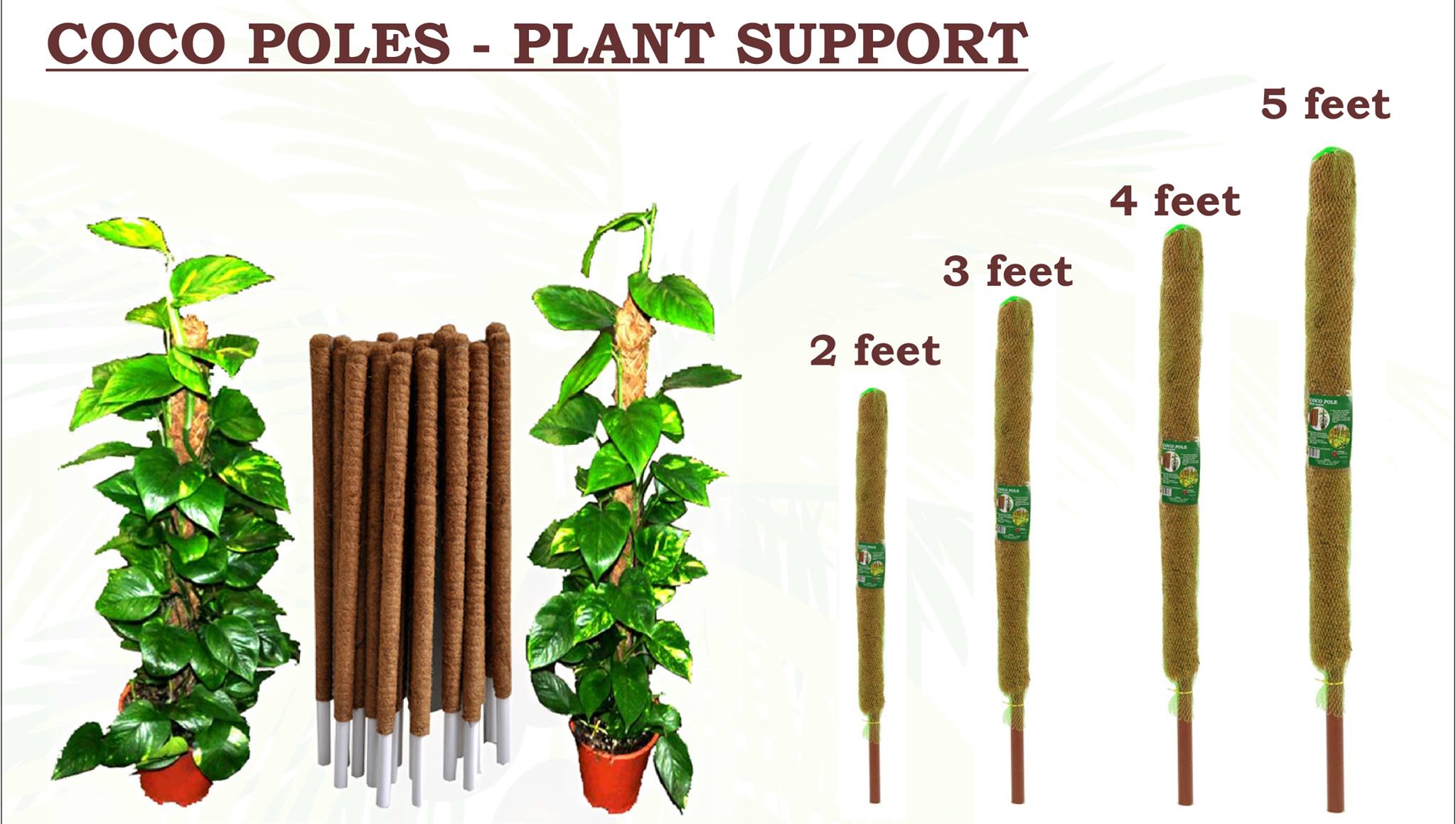 Coco poles are widely used in plant nurseries, horticulture farms. Perfect for plants like Pothos, Philodendron, Money plant, Monstera and other creepers. Coco Coir Poles are available in different lengths, diameters and it could be manufactured in customized sizes to suit the customer specification.