Coco coir trough liners are made of natural eco-friendly coconut fiber. 100% Bio-degradable. Coco liners, also called coir liners, are made from coconuts. The product is considered a renewable resource. The pH of coco liners is ideal for planting, and the liners conform to the shape of the containers, making them easy to use. Brown coconut coir is a natural fiber made from the husk of ripe coconuts. This fiber is commonly used in a variety of products, like floor mats and brushes. One of the most popular products, however, are coconut fiber liners, Coir trough liners which are commonly found and used in hanging baskets and trough style planters. It gives planters a decorative look. Coco liner trough liner promotes healthy plant growth.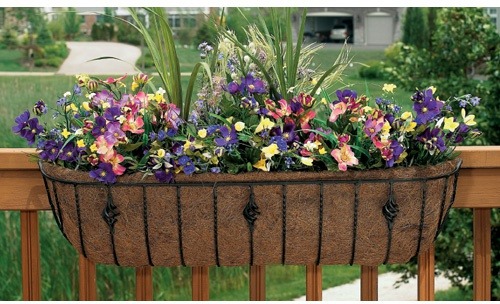 Our Coco Liners for window boxes and planters are made from the outer husk and also the meat portion of real coconuts, for an environmentally friendly planter liner that keeps soil aerated with its naturally fibrous texture. Use these rustic-looking liners in your window boxes, hanging planters, and pots—with the variety of liner sizes we offer, you will find one for any gardening need. This particular Coco Liner fits trough style planter baskets that have a 24 inch length which provides your plant plenty of room to grow. The liner is packaged in a plastic poly-bag for extra protection and includes 1 liner per pack. Coconut liners should be replaced every season to keep your plants and floral displays looking their best.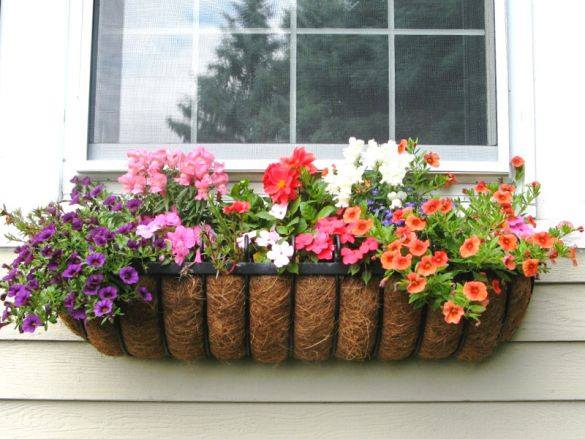 There are several reasons for using coconut fiber liners. They can hold a great deal of water, releasing it slowly to allow plant roots to better take it up. These water-saving coconut liners also provide good drainage. They're porous too, allowing for good aeration. These liners are very absorbent, so if hanging baskets or planters should become too dry, they will quickly re-absorb water. Natural look/texture brings a beautiful look to your planting project and the durable liner is strong enough to hold the soil of your plant, Pre-molded for your convenience.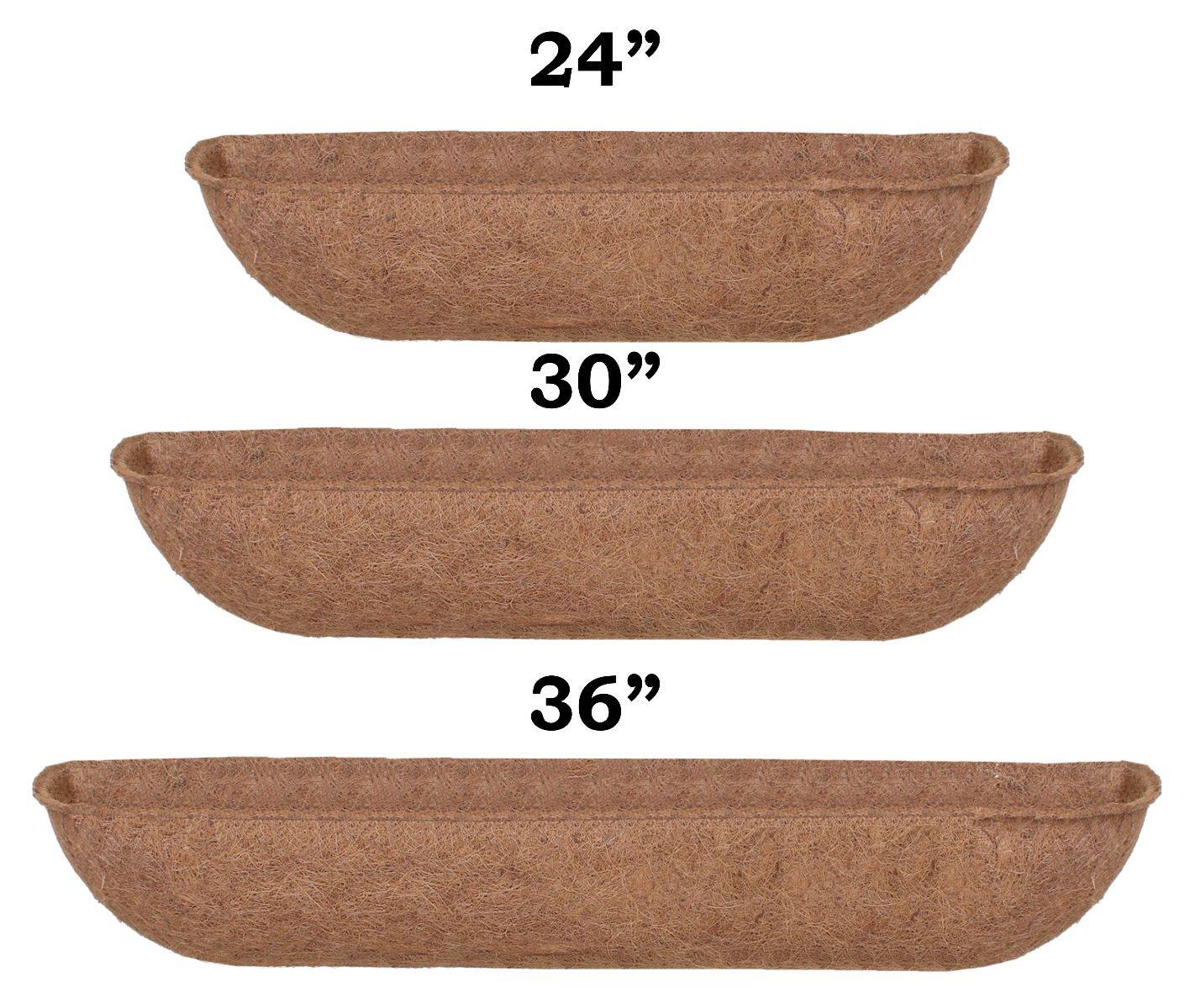 There are many types of coconut planter liners to choose from. They come in various shapes and sizes to meet just about anyone's needs. These water-saving coconut Coir liners are perfect for use indoors and out and are normally placed within planting troughs, window boxes, hanging baskets, and other types of planters/containers. Although coconut fiber liners hold and absorb water well, they are still porous and apt to dry out more quickly. Therefore, you should always check plants frequently to stay on top of their watering needs.